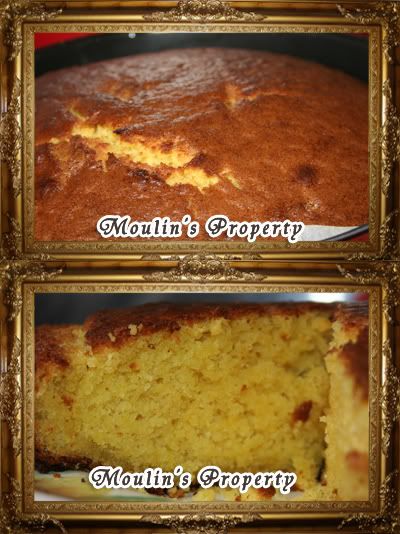 Ingredients:
250gm butter (room temperature)
2 spoon orange zest
250gm sugar
4 eggs
300gm flour
1 spoon baking powder
1/2 tea spoon salt
180ml orange juice
1 tea spoon vanilla essence
Steps:
Add sugar, butter and orange zest and beat till the mixture becoming fluffy.
Add 4 eggs and vanilla essence.
Continue adding the orange juice and flour, baking powder and salt.
Beat till another 5 minutes or till it's well mixed.
Bake in a pre-heated oven at 160° till it's well baked.
How to know if it's done? Well, insert a bamboo stick in the middle.